Lori Wallace-Lloyd has been an artist since childhood. As a former military officer stationed in Italy, she became fascinated with painting. She began her classical art training at the Alelier of Virgil Elliot and studied afterwards with many artists around the USA. Lori has also earned her Master of Fine Arts in Drawing and Painting from the Academy of Art University in San Francisco, CA. Lori has won many awards for her work including Grand Prize and People's Choice Award in Portland, OR. Lori now makes Castleton, VA in Rappahannock her home.
"I strive to develop a luminous quality of light within my paintings. Through exploration of chiaruscuro and my use of bold color in a classical manner, each painting becomes a journey. I use both classical themes and archetypes, and am constantly inspired by history as well as by my contemporaries."
Lori Wallace-Lloyd MFA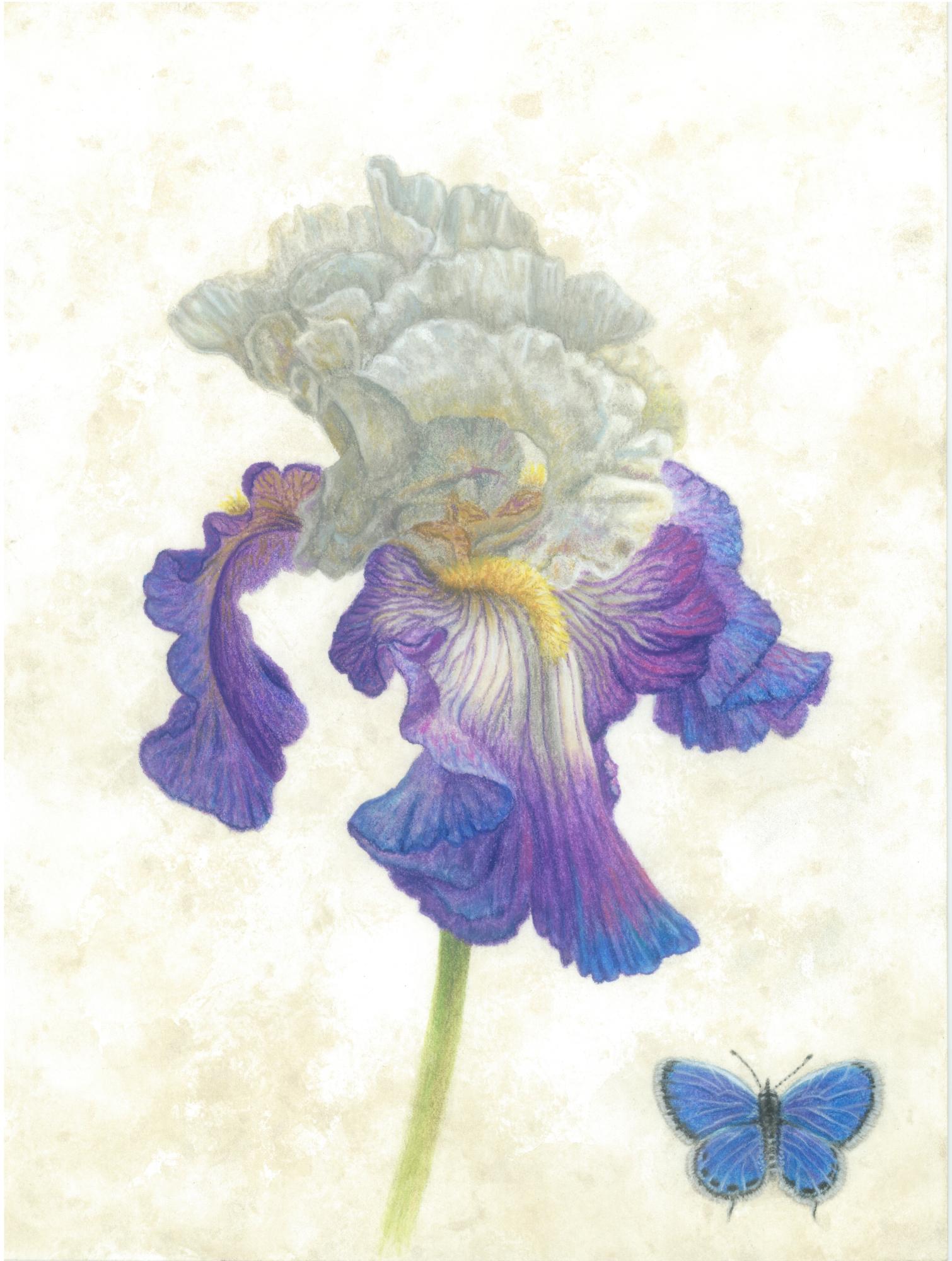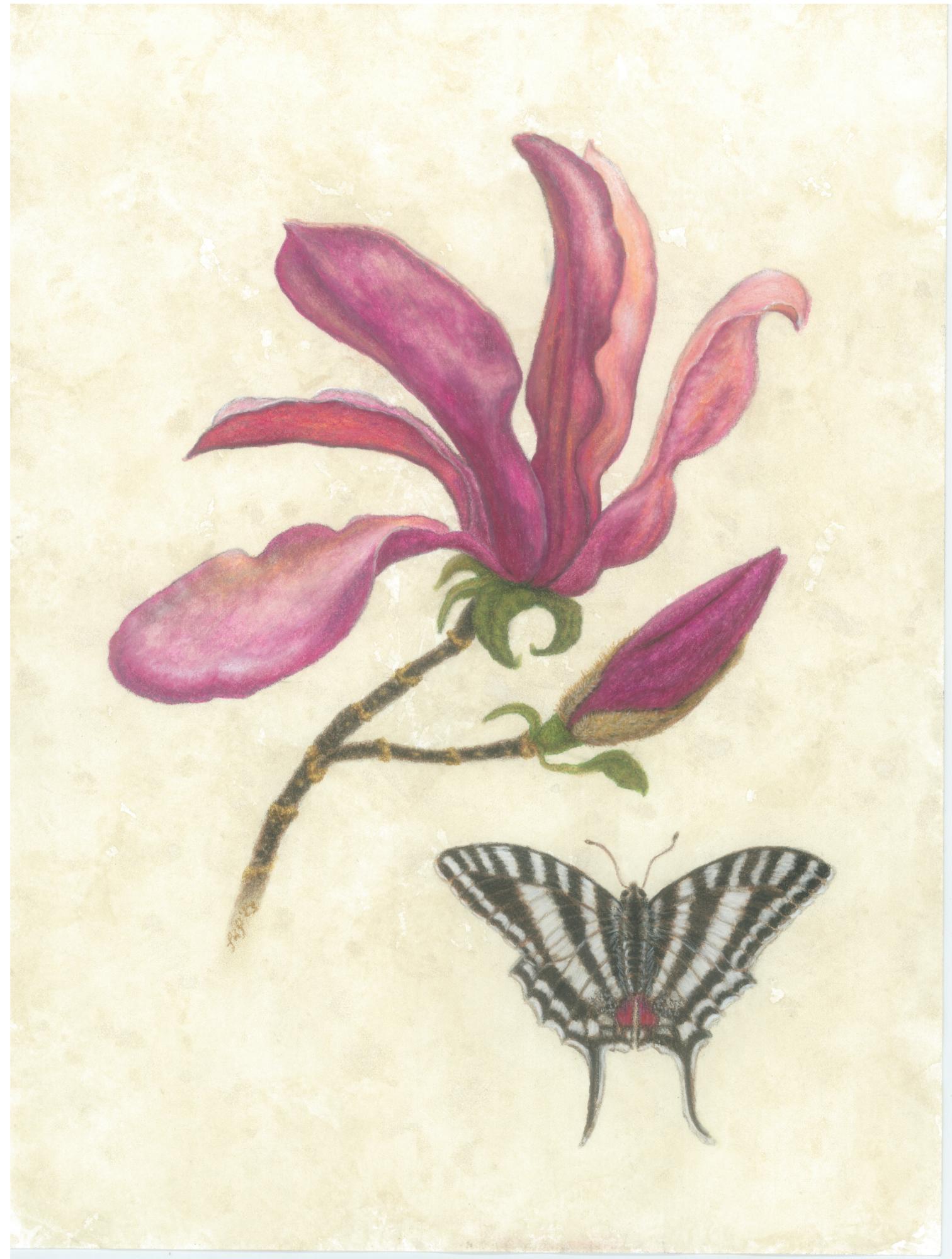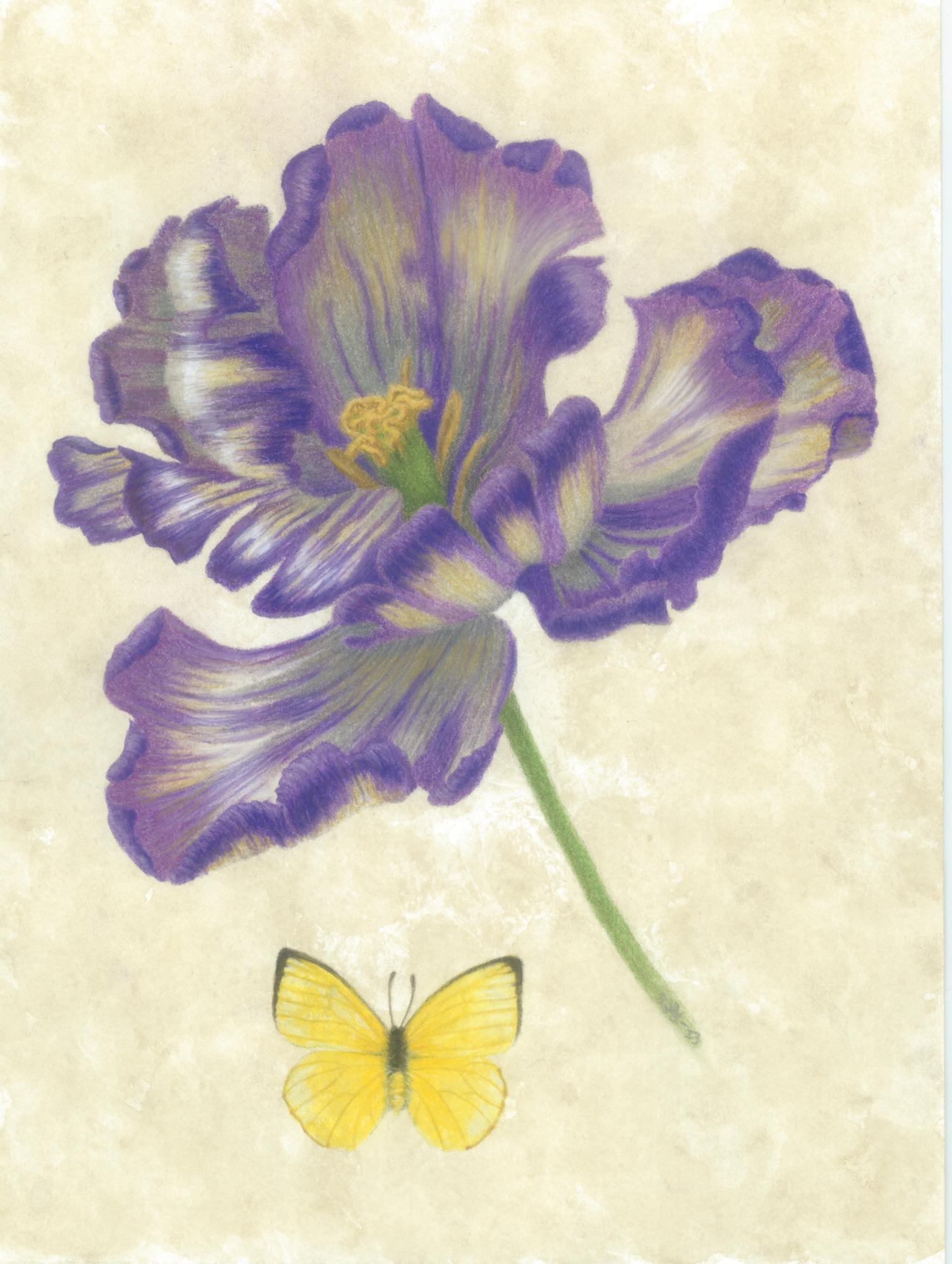 Gouache, watercolor, pastel on antiqued velum surface paper, each one is 12" x 9" and framed 20" x 16"
All are framed in sustainably harvested Allegheny oak from Pennsylvania, completely made in the USA
Yellow and Pink Iris with Orange Sulphur Butterfly $450
Purple Striped Open Tulip with Lemon Emigrant Butterfly $500
Pink Poppy with Mother of Pearl Butterfly $500

Yellow and Pink Hibiscus with Black Swallowtails $450