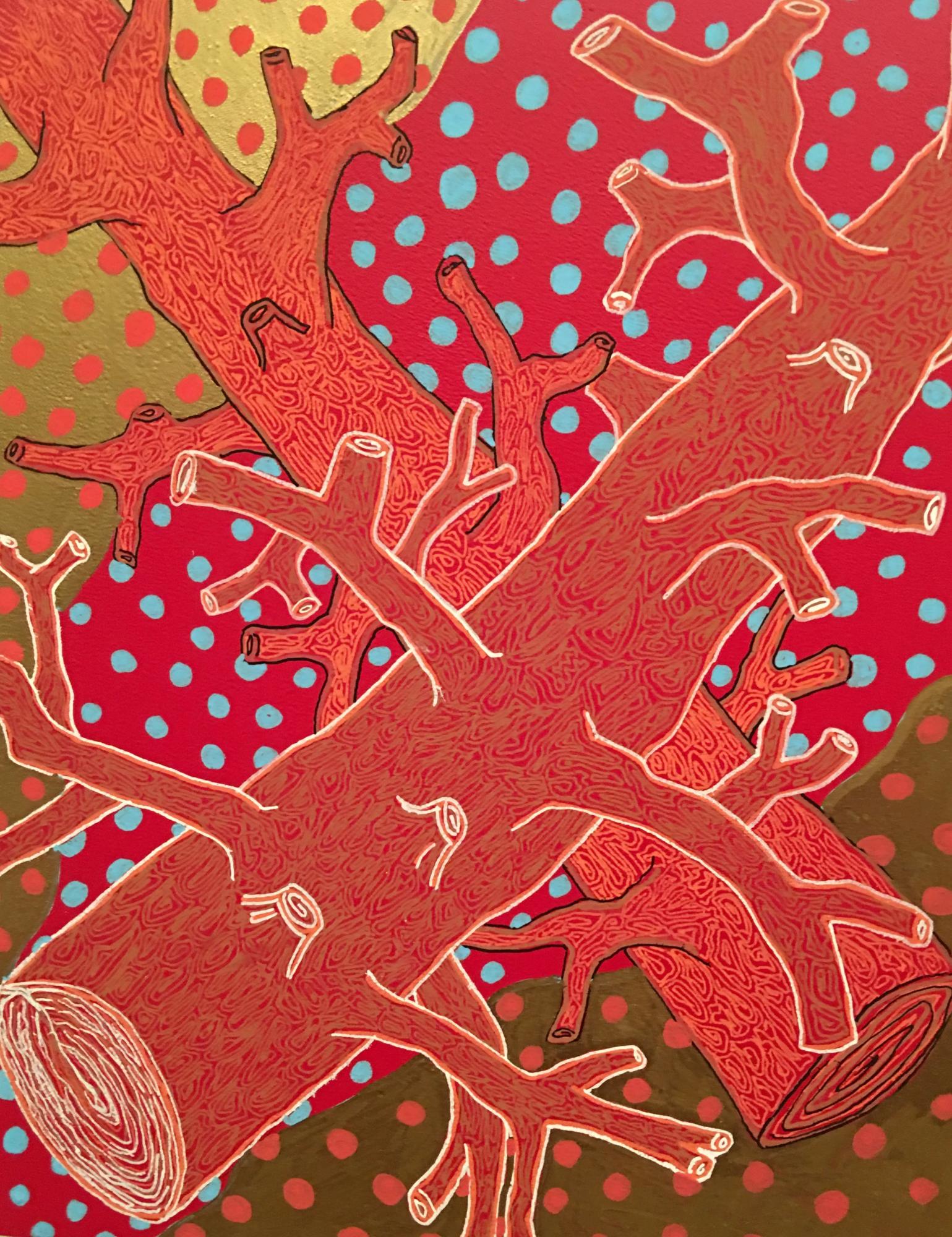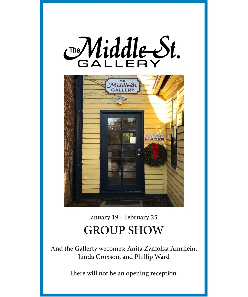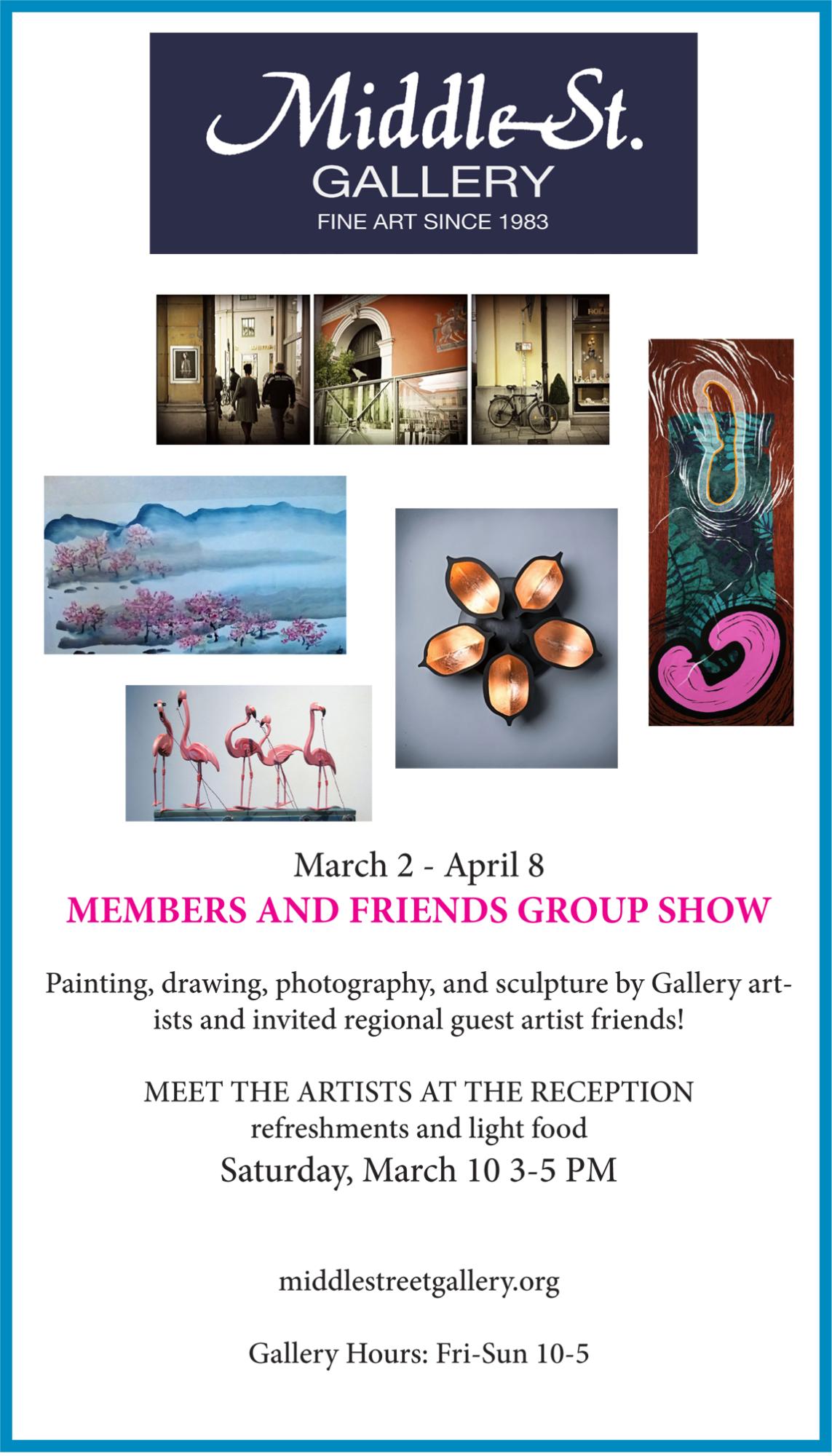 January 19 - Febuary 25:
GROUP SHOW
Middle St Gallery members show art.
This show will include work by three new member artists
just welcomed to the Gallery: Anita Zymolka Amrhein, Linda Croxson, Phillip Ward.

There will not be an opening reception for this show.
CURRENT SHOW:
MEMBERS AND FRIENDS GROUP SHOW
MARCH 2 - APRIL 8
OPENING RECEPTION: SATURDAY, MARCH 10 3-5 PM
DOODLING IN THE DARK

December 8 - January 14
closing reception:
Saturday, January 13, 3-5pm
Artist Statement:
Doodling in the Dark is a series of small and not-so-small paintings I started in the Fall of 2016 as an antidote to what was happening in the country and indeed the world. I needed a new approach in my art practice. It had to be colorful and beautiful, relaxing to do but interesting and with an intense flow that would distract me.
So I embarked on a series of panels that I spray-painted in various intense colors, then continuing each piece by laying down abstract truncated tree shapes (which you will find, in one form or another, in all my work), which later developed into various other and less abstract depictions of trees.
Then, using acrylic paint pens in many vivid colors, I continued by covering the panels with marks and patterns: little circles, dots, squares and rectangles, bark patterns, thorns, nets, drops of water or blood, foot prints. I blended drawing with painting.
Figuration also introduced itself: ants, tadpoles, leaves, flowers, fruits, clouds, chains, helicopters, horses, the moon, ropes and nails, prisoners behind barbed wire, clouds. Nothing was forbidden. I listened to Mozart, Beethoven's Overtures, Shakira, and my beloved Afropop, drank wine and phoned endlessly with all my friends all over the world.
Every panel was an adventure, nothing was ever planned, all results were unexpected and nothing ever came out a failure. It has turned out to be the most fun I have ever had making art.