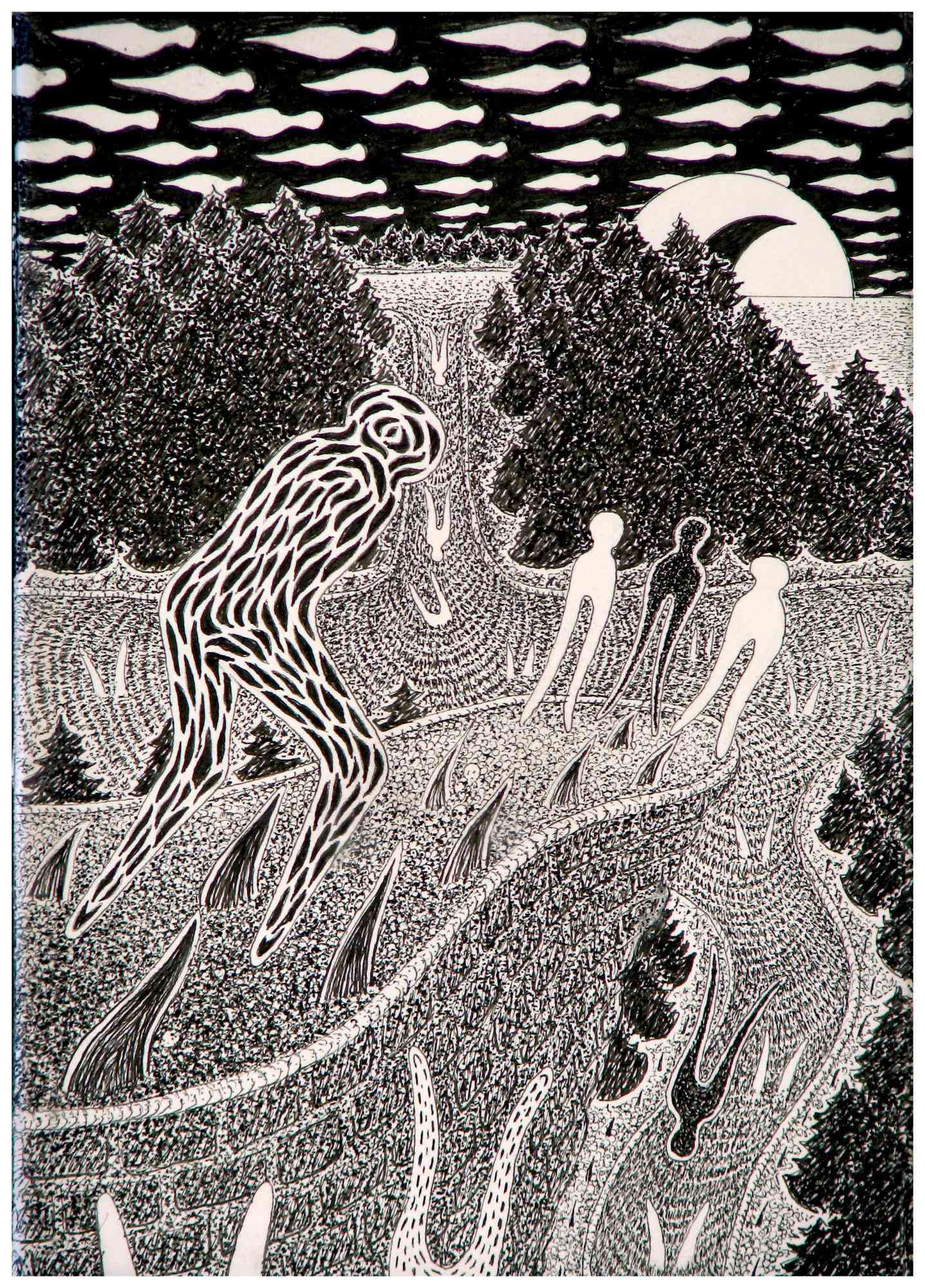 THE MIDDLE STREET GALLERY
For over thirty years the Middle Street Gallery's mission has been to support quality and innovation in the arts and to promote the exhibition and sale of our members' work. As a non-profit cooperative, we also strive to foster interaction and collaboration among member and non-member artists and the public. We welcome new members, and invite interested local artists to apply for the jurying process - see the Guidelines below.
The Gallery opened its doors in 1983 in Little Washington, Virginia, moved to Sperryville in 2010 but is now back in Little Washington at 325A Middle Street, between The Inn and Antiques at Middle Street in its original building but on the left as you face it from the street.

For inquiries concerning artwork or shows at the Middle St. Gallery, please email us at middlestreetgallery@gmail.com and ... don't forget to like us on Facebook!
_____________________________________________________________________________
GUIDELINES FOR MEMBERSHIP APPLICATION
NOTE: AS WE NOW HAV 25 MEMBERS, WE ARE CURRENTLY NOT REVIEWING NEW APPLICANTS.
The successful applicant will be a practicing professional artist or a serious amateur with many years of experience in the arts. While none of these is a requirement, most of the artists will bring to the gallery the knowledge gained from prior public exhibitions or other credentials such as arts awards, degrees or publications. We seek individuals with a strong and clear artistic vision, a demonstrated level of mastery in their chosen medium, and an aesthetically consistent presentation of the work that meets the gallery's standards.
Membership Privileges:
1. Be part of a community of dedicated artists who support and encourage each other's development and success.
2. Have at least one piece of your art on display at the gallery at all times
3. Have the opportunity to produce a solo show at the gallery at least once every two years
4. Enjoy opportunities throughout the year to be part of group shows at the gallery
5. Benefit from the broad exposure afforded by our location in Little Washington
Membership Responsibilities:
1. Annual dues of $770 are payable quarterly. A member may sit 14 times a year and pay no dues. As an alternative they may choose not to gallery sit and pay full dues, or some combination there of. The daily rate for gallery sitting is $55.
2. For sold work the gallery commission rate is 35%.
3. Contribute to the operation of the gallery by assuming responsibility for a specific task.
4. Attend meetings on the 2nd Saturday morning of each month
5. Attend monthly Openings and special gallery functions as often as possible
6. Keep informed of gallery business by reading minutes and e-mails
To apply to become an Artist/Member:
Send the following to the Chair of the Applications Committee, currently Kathleen Willingham: knwpaintz@gmail.com
1. A completed application form that Kathleen will send to you when you contact her
2. Three images of recent work---be sure to include dimensions and medium for each image
3. An artist statement specifically related to the images submitted
4. A link to your web site, if applicable
5. A brief bio and resume
- Upon receipt of your application, your images and information will be sent to all the members.
- Kathleen will contact you to schedule the presentation of your work for jurying. In addition, she will ask you a few questions about your work and your experience as an artist in order to get to know you better.
- On the date your work is scheduled for jurying, you must have a minimum of five framed, current pieces of your work at the gallery by 11:00a.m. We ask that you pick up your work soon after our scheduled review meetings.
Kathleen Willingham, Applications Committee Chair

(540) 439-8302